Wealth Management System Limited (WMSL) joined the Regional Software Tour titled "Beyond the Interactive Marketing" sponsored by the Department of Export Promotion (DEP) Thailand and the Software Industry Promotion Agency (SIPA). The Regional Software tours were held in the following cities: Tokyo (Japan) on May 12-14, 2010, Jakarta (Indonesia) on the 28th of July, Manila (Philippines) on the 4th of August, and in Hanoi and Ho Chi Minh City (Vietnam) on the 24th and 26th of August, respectively.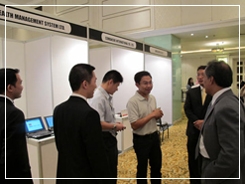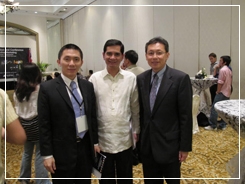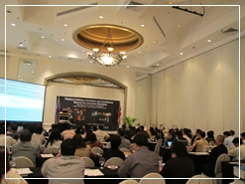 Other best Thai software companies along with the
Thai Software Export Promotion Association (TSEP)
members participated in these events. An all-day software demonstration and booth display were held that featured solutions for each industry. These industries include Tourism and Hotel, Bank and Finance, Delivery Service / Restaurant / Logistic, Construction, and Healthcare. Also, the event featured keynote speakers who delivered their key messages for each industry.