On the 28th of September 2023, the 8th Season of the "Savings Build the Nation" Awards ceremony took place at the Auditorium Room of the Software Park Thailand Building. This year's theme, "Helping Parents Plan for Retirement... #WeAreFamily," emphasizes the instrumental role of children in aiding their parents with retirement preparations, leveraging the assistance of fintech solutions. The animation and media development project that was launched in 2016 has grown to become the largest of its kind in Thailand. Its objective is to enlighten society about the importance of sound financial literacy, emphasizing prudent saving and strategic investment across diverse asset classes.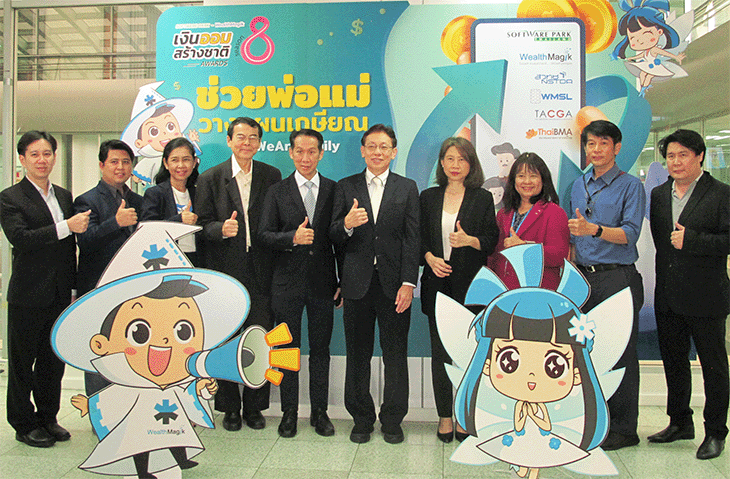 Participants in the competition showcased their creativity and financial acumen through two distinct mediums: animation and short videos. The former category was open to students and the general public, while the latter welcomed contributions from the general public. These creations will serve as invaluable educational resources for students in the years to come.
Selected participants from both categories underwent comprehensive training during an online Boot Camp held in May. The program provided them with essential guidance and mentorship from accomplished professionals associated with the project. The participants honed their financial expertise, storytelling abilities, and time management skills, enhancing the overall quality of their submissions. Out of the 169 teams that entered the contest, fourteen advanced to the final round.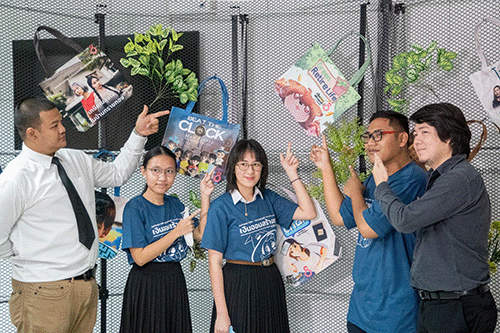 The collaborative efforts of WMSL, WealthMagik Securities, and Software Park Thailand have played a pivotal role in making this endeavor a success. This year's venture has also benefitted from the involvement of esteemed partners, including the Thai Animation & Computer Graphics Association (TACGA), the National Science and Technology Development Agency (NSTDA), and the Thai Bond Market Association (ThaiBMA). The panel of judges in the event included Mr. Santi Laohaburanakij, Committee of TACGA and also the Deputy Managing Director of Vithita Animation Company Limited; Mr. Jirasak Tonwongwal, Deputy Managing Director of WealthMagik Securities; and Dr. Pattravadee Ploykitikoon, the Director of Software Park Thailand.
For those eager to explore the entries that achieved finalist status, a comprehensive collection of videos is available in this link for viewing. The detailed list of the winners can be found below.