On the 15th of October 2021, the awarding ceremony of the 6th Season of Software Park – WealthMagik "Savings Build the Nation" Awards was still successfully held even during this time of the pandemic through an online event. Software Park Thailand, an organization under the National Science and Technology Development Agency (NSTDA), and WealthMagik, a subsidiary of WMSL, organized this project. This year's contest was also organized together with the Thai Animation & Computer Graphics Association (TACGA) and the Thai Bond Market Association (ThaiBMA).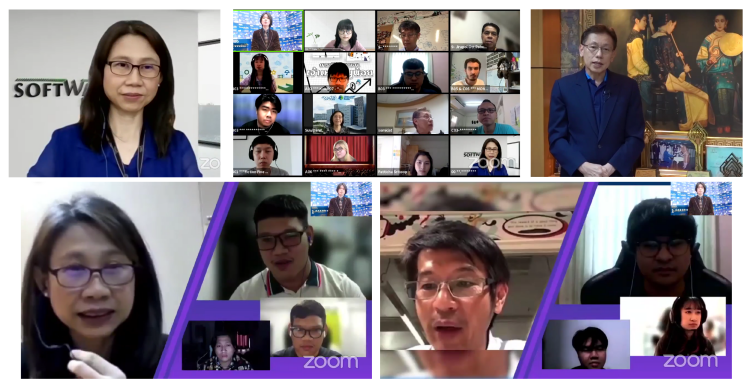 Held annually since 2016, the animation and media development project is the largest in Thailand as 18 teams competed in the final round from the 162 teams that participated in this year's contest. The project aims to support the nation by promoting financial literacy to help everyone reach their financial goals and avoid poverty in retirement. Participants can join the contest by creating an animation video or a short video about investing and money management. The animation video is open for students and the general public, while the short video is open for the general public.
The panel of judges was composed of the Executive Director of TACGA Khun Santi Laohaburanakij, Deputy Managing Director of WealthMagik Mutual Fund Brokerage Co. Ltd. Khun Jirasak Tonwongwal, and the Director of Software Park Thailand Dr. Pattravadee Ploykitikoon. Below are the winners of "Savings Build the Nation" Awards Season 6.