By Tanaphol Kortana, SMEs Management Consultant, Coordination and Service Department, Office of Small and Medium Enterprises Promotion (OSMEP), Thailand. [10-4-2008]
"Bonanza" or "Source of Immense Treasure", many of you may think what am I talking about? Am I teaching on a daily Linguistics? How is it related to SMEs case study? What I am talking right now is about Bonanza, not being derived from any mineral source really, but a product that has been invented 12 years ago by 2 people who have different specialties. Merely with long-term and close friendship, they have established an organization and struggled against many hindrances together. Up to now, their organization has proven to be successful by winning many major awards. In addition to that, the company was just announced to be the winner of the Thailand SMEs National Award 2006.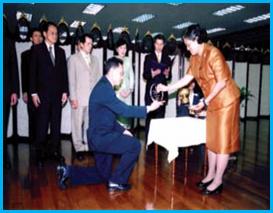 For today's case study, I would like to present the success of this SME as a guideline that anyone can apply to be beneficial for their organization.
Beginning With Different Points of View But the Same Inspiration
Talking about the "Bonanza" product, people might be confused about what it is. But in Finance and investment industry, people know well that "Bonanza" is a family of software applications that have been developed to serve the management processes of finance, investment, and risk control of financial institutions. As told previously, the starting point was initiated by 2 friends who were different in terms of career path; one was a former financier at the management level of a big global financial institution while the other was an IT specialist. However, both have the same motivation to be an opener to let Thai people and foreigners realize that Thais could invent high-quality software applications comparable to foreign software and could be used competently in the local market while foreign software applications tend to face practical limitations when they were used in real operation.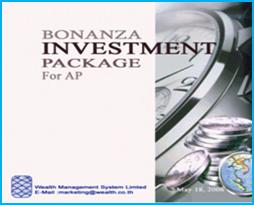 The important issues we should study are: How have they done it? Is it because of their attempts and determinations? Surely, they have. But also, they have an obvious objective to be "Professional Best" and the word has become the Keyword or the organization's Core Value since then.
With the Growing Business
When the objectives are clearly set up, there shall be good working and managerial systems. The company believed that the organization would be to grow steadily and last for a long time by learning how to build the right business models and core culture and applying appropriate theories such as the likes of "Built to Last" in the operation of the organization.
Certainly, the core capability is the perfect product developed by professional specialists. Accordingly, its staff has been continuously trained by professionals both inside and outside of the organization in order to gain more knowledge on new technology. In the year 2002, the company attained the CMMI Level II, an international standard of software production. Being one of the companies in Thailand to achieve this level implies a standardized production process that is used globally. Consequently, the company got support from the National Electronics and Computer Technology Center (NECTEC), which is under the jurisdiction of the National Science and Technology Development Agency (NSTDA), to be the role model of the country.
The question is "why does it dare to invest in staff performance? Is it not concerned about the problem of resignation?" Of course, every business owner is worried about this problem but it is dependent more on the management process.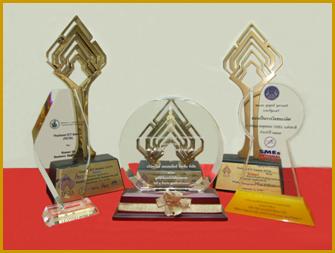 How does this company manage its turnover rate to be not over 2%? Not only does it look after all staff at all levels, but it also keeps in touch with them; focuses on working as a team, and the senior staffs have to take care of the junior staff. Most importantly, it adopts the concept of Knowledge Management (KM) to implement in the organization. In addition to internal academic training, staffs that attend outside training have to share the knowledge back to the rest of their colleagues. It also has well-aligned database management to employ the knowledge to implement for the organization's benefit. Consequently, the human resource resignation problem most likely does not affect the working system. Despite some staff resignations, every piece of knowledge and information is still within the company database. So, its working process can still be able to flow smoothly.
A praiseworthy success and the approach to moving forward
Is 12 years a long period to attain its success? No, it is not really for the steady growth of the organization which always learns and gathers information to improve its performance. Its products are accepted both in the Finance industry and IT industry by having been the market leader for many years which is guaranteed by many institutes such as IDC-USA for being 1 of the only 5 companies in Thailand which are promoted to be Local Hero-Software Houses. At present, leading organizations use Bonanza systems to manage Total Assets Under Management of over 1.6 Trillion Baht.
Furthermore, they have frequently won the 1st prize in the financial software category in all of the contests they have joined; for instance, the Thailand ICT Award and the first winner ever for the FRIT Prize Award by Her Royal Highness Princess Maha Chakri Sirindhorn, the President of Foundation for Research in Information Technology (FRIT), and the latest honor, the winner of the SME National Award in the category of the software industry in 2006.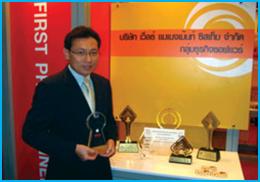 Not only does the company performs research and development for the software product, but it also has a consultant team that has long experience in consulting services in financial management, investment in Information Technology, and is one of only a few companies in Thailand that offers risk management consulting services for Basel II regulations to its clients. Most of its clients in the consulting service are leading financial institutions from both government and private sectors such as the Public Debt Management Office under the Ministry of Finance, Government Savings Bank, Government Housing Bank, AIG Bank, LH Bank, and the Airports of Thailand Public Company Limited.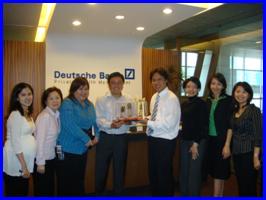 It can be deemed that this company is well successful, but because of its company's core value of being "Professional Best", it does not stop applying R&D in its software products in financial, investment, and risk management. Another key factor of its success is the determination of its teams' passion for making the Thai people's invention performance to be accepted by the international market.
In 2007, it started to explore the foreign market after a long period of studying the market through planning strategies, building a good relationship with local alliances, and relying on the strength of its products' quality which is flexible and able to be customized to serve the needs of each market. One year later, the company started securing customers such as Deutsche Bank (Thailand, China, and Indonesia); lately, it just established a branch office in Vietnam which is currently one of the most attractive markets in the Asia-Pacific region. It is sufficient to say that Bonanza will be another reputable product and this golden source will make a great income for Thailand.
How do you feel about the success of the SME presented today? Many of you might think that it is not much different from your organization, but why this company remains to be successful? How did they survive the crisis until nowadays? And what are your organization's weaknesses? As what has been analyzed, it seems so simple, but it's not that easy in real practice. The company shall have a well and clear settled objective, vision, and mission, and execute its plan well to accomplish. At the same time, it also developed "core competent" staff continuously and enhance the current knowledge to be beneficial for its business including firmly revising and developing to solve the incurring problems. As a result, there is no wonder why the company is "Professional Best" in the way it chooses.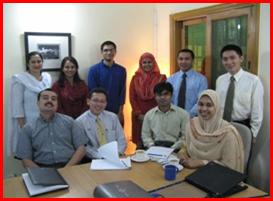 Source: Translated from BusinessThai Newspaper, 7th year, Issue: 344, April 14-20, 2008, Page 17.