Software Park Thailand has announced that more Thai software firms are receiving CMMI certification since March, which makes Thailand more certified software developers than any other ASEAN country. Currently, Thailand has 63 CMMI-certified companies, ranking 15th globally, sixth in Asia and first in ASEAN.
By joining hands with the National Science and Technology Development Agency (NSTDA), Industrial Technology Assistance Program (ITAP), and the Software Industry Promotion Agency (SIPA), Software Park Thailand has set up the SPI@ease Program which enables them to assist Thai software companies seeking CMMI certification. Wealth Management System Limited (WMSL) is the only one of the eight companies that are under this program that achieved the highest rating with CMMI Maturity Level 5 Appraisal. And to honor these companies that received CMMI certification, the agencies presented them an award for Outstanding CMMI Achievement on the 20th of June 2012 where WMSL is also one of the recipients.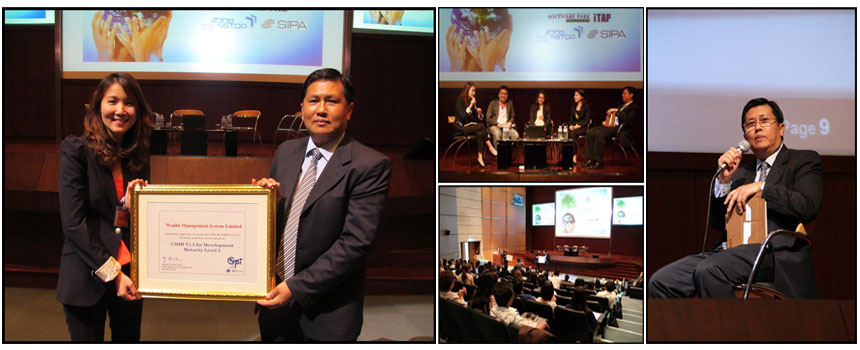 For achieving the highest maturity rating of CMMI Level 5 this year, WMSL's President Mr. Montri Seniseth has been invited to be one of the guest speakers to represent the company for the seminar "SPI@ease II Experience Sharing" held at the Auditorium of Software Park Thailand Building on the 20th of June 2012.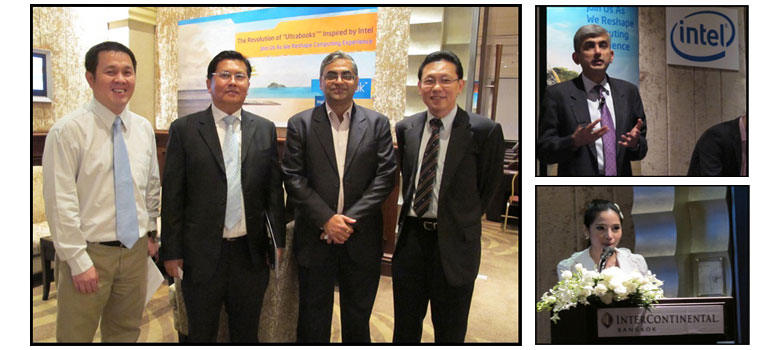 Intel Thailand gives honor to WMSL by choosing the company as one of the selected software firms from Intel's Premier Elite Partner to be included in Intel's marketing events in Thailand and abroad. Intel will feature WMSL along with video clips into its Online Software Showcase. Recently, Mr. Narendra Bhandari, Director of Developer Relations Division of Intel Software & Services Group, has visited Bangkok to support Intel's new campaigns on Ultrabook Technology.