Aside from being known as a leading financial software developer in Thailand, WMSL's Wealth Consulting Group (WCG) has been also rated as a Class A Consultant both for the Finance Section and Information Technology Section by the Thai Consultant Center, Ministry of Finance. As one of its commitment to provide the best service in the market, WMSL is pleased to announce that it acquired the services of Mr. Panya Chanyarungrojn and Mr. Jirapol Pobukadee to be one of the company's Senior Consultants.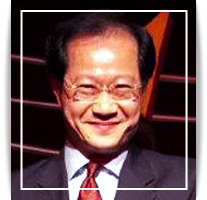 Mr. Panya Chanyarungrojn was the Head of Global Markets and Treasurer of HSBC Thailand since 2004 and just retired from the bank last February 2013. He also served as Executive Vice President for Treasury and Financial Markets in BankThai (now known as CIMB Thai Bank), Executive Vice President for Treasury in Siam Commercial Bank and worked in the Regional Currency Unit and as Treasurer with Citibank in Singapore and Thailand for several years. He was a member of the Securities and Exchange Commission Sub-committee on Consideration of Guidelines on Supervising the Bond Market Operators.
Khun Panya earned a Bachelor of Engineering (Honors) with a Major in Computer Engineering from Chulalongkorn University and an MBA from the University of Virginia in the US.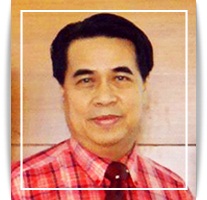 Prior to joining WMSL, Mr. Jirapol Pobukadee was a Risk Modeling Specialist in the Risk Management Group of CIMB Thai Bank. He used to be in-charge of iRisk Software development for ThaiBMA, which includes measuring VaR for Market Risk & Credit Risk, Pricing and Valuation of fixed-income securities, exotic derivatives & structured products, Corporate Asset & Liability Software Development, Public Asset & Liability Management Software Development for Public Debt Management Office of the Ministry of Finance, and straight-through-processing software for bond trading and investment. He was also the Vice President of the Risk Management, Policy & Planning, Operation, Finance, and Research of the Industrial Finance Corporation of Thailand (IFCT) and a Researcher at Wharton Econometric Forecast Associates in Philadelphia.
Khun Jirapol holds a Bachelor degree in Economics, Major in Quantitative Economics from Chulalongkorn University, and a Master in Economics (English program), Major in Econometrics from Thammasat University & Master in Economics, Major in Mathematical Economic Theory, Planning, & Econometrics from the University of Pennsylvania, USA.
Our Senior Consultants